We're pleased to be able to share stats from our idibu Index for July 2022. Each month, we provide a summary of data recorded and analysed from job posts and applications completed in idibu.
The past couple of months have seen figures slowing leading us to assume a summer holiday slump may be on the horizon. But July has brought some unexpected results – read on to find out more on the latest recruitment trends.
Did recruitment activity continue to reduce?
We've witnessed a steady decline in the numbers of both job posts and applications for May and June. However, for July, instead of seeing the downward curve continue, it seems both jobs and applications figures have turned around.
The number of jobs posted via idibu during July were higher than the previous two months. The volume of new jobs posted has risen too, suggesting that recruitment activity is still well and truly in full swing, even as we enter what we assumed may be a quieter period.
Steady stats for applications
Although applications for July were up overall (both for the UK and globally), there was no change in the ranking of UK regions. The Southeast remained top with the highest volume of applications, and all other regions retained their positions too.
But despite a rise in application numbers overall, the Southeast was the only region to show a drop of around 20% in applications last month when compared with June. It was an unsettled month for the region, with large peaks and troughs happening throughout. The last week of the month saw numbers start to climb again indicating that the dip could be temporary.
Most other regions indicated very consistent numbers of job applications for the whole of the month. Only the West Midlands had a slight drop off at the end of the month, but it still remained the second highest region in terms of job applications overall.
In terms of sectors, IT remained top. Manufacturing and Production sat in second place for the greatest number of applications and showed a significant spike around the 24th of the month. Engineering took third place.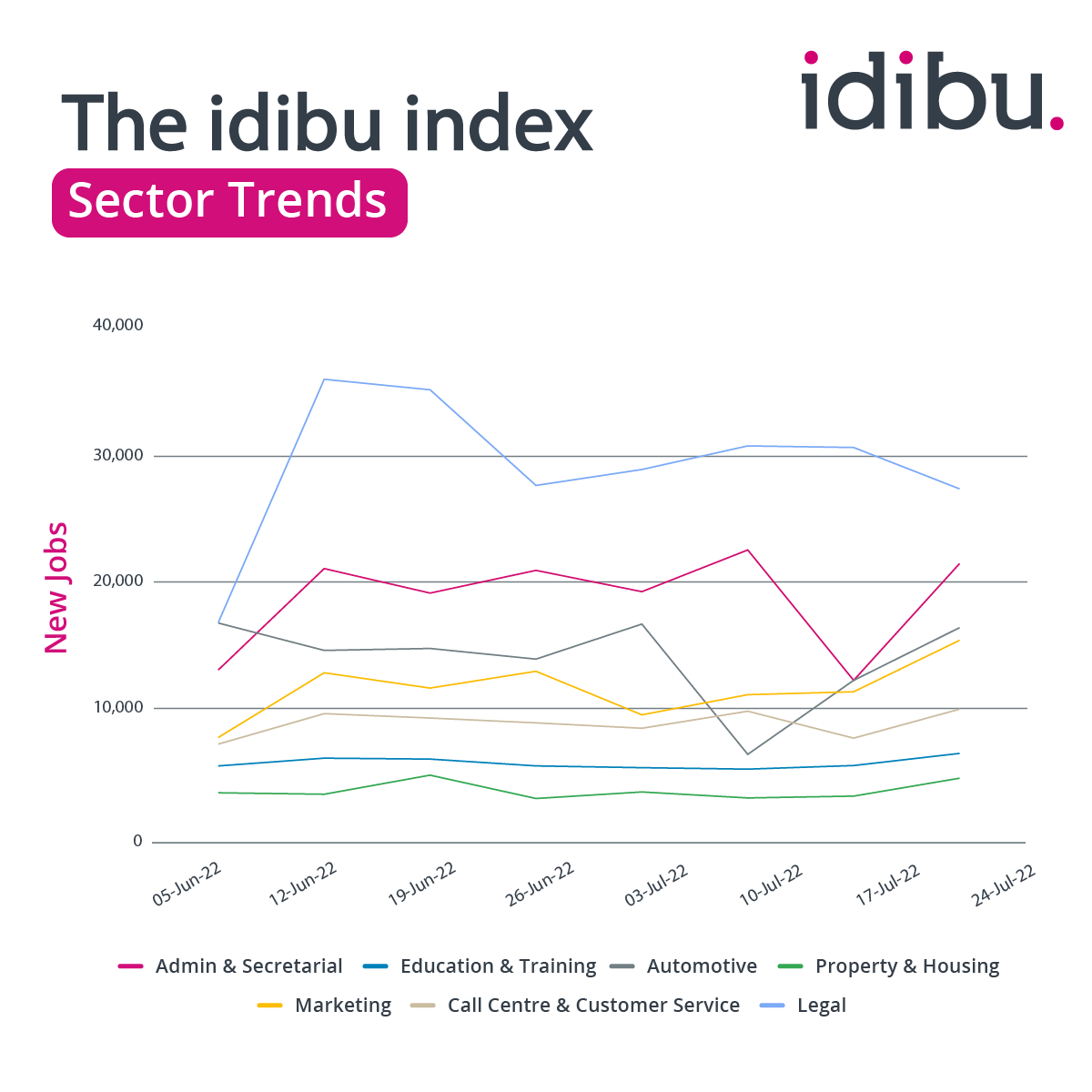 Vacancies fall in some regions, but increase overall
Looking now at job posts, despite there being an increase in the overall total, there were slight decreases for the Northwest, Wales, West Midlands and Southeast.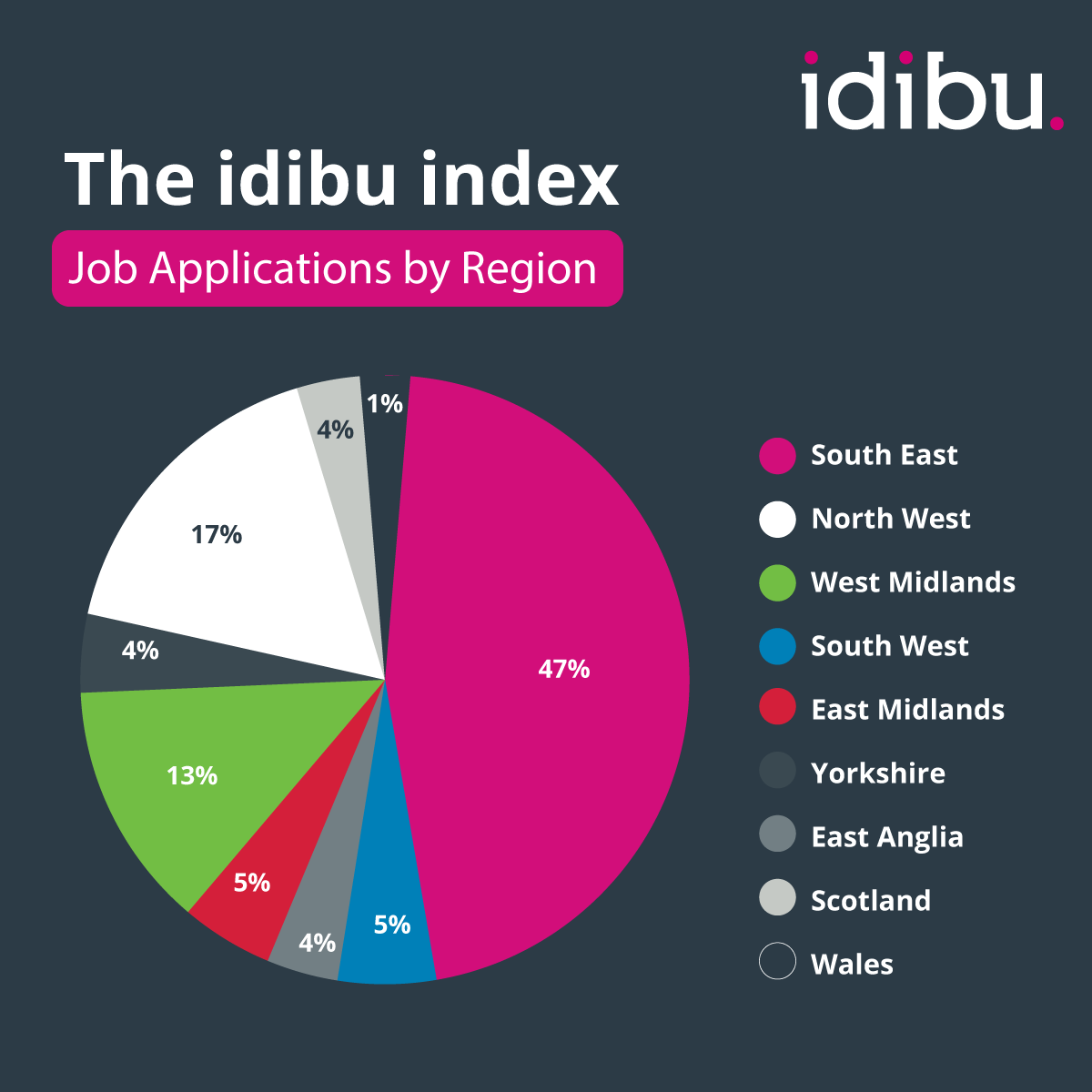 We noticed that perm jobs decreased at the end of the month in most regions. For contract positions there was little change. But it was the number of temporary roles advertised which showed the greatest increase. Both new temp jobs and reposted temp roles were up across all regions, with the only exception being Scotland.
Applications also mirrored those stats – the number of applicants responding to ads for permanent roles was down, but there was a much higher number of temporary jobs applied for throughout July.
There were significant upturns for some sectors too. Advertising and PR jobs were up last month by an impressive 110%. Banking jobs were up by 40% and Social Care roles by 35%. Historically a quieter sector, it was Agriculture, Fishing & Forestry that last month showed the largest increase in job posts of 142%.
Other noticeable increases were recorded for Admin & Secretarial, Automotive, Customer Service and Marketing.
Keen to know how August pans out? We're already busy recording recruitment figures for this month, so look out for our next update at the beginning of September. Market insights like this are just one of the many ways idibu is helping recruiters to hire better and faster. For more info on how we could boost your efficiency, all from within your existing CRM, book a demo today.