Our idibu Index for the ANZ region analyses data gathered from monthly job posts and applications to bring you the latest in recruitment insights. Interested to see what July highlighted for Australia and New Zealand jobs? You're in the right place…
Flourishing candidate-market for Australia and New Zealand
Last month we reported a rise in both job ads and applications across the ANZ region. June's results indicated a candidate-rich market with a 31% increase in applications from May to June.
This upward trend has continued throughout July and the percentage increase of applications has far outweighed that of jobs posted in Australia and New Zealand. Further figures to backup an influx of candidates is a 4.5% uplift in the number of applications submitted per job ad posted.
Great news for recruiters and employers as we navigate the second half of 2022. But of course, evidence of greater competition for those currently looking for work.
Australia and New Zealand contract roles are up
Job openings were down for July for a few sectors, including Education & Training, Financial Services, Pharmaceuticals, and Utilities. But at the other end of the scale, sectors with the most significant rises in job ads were Building & Construction, Advertising & PR, and Logistics Distribution & Supply Chain. These three sectors stood out as having consistently grown since early June and there are no signs yet of those industries slowing any time soon.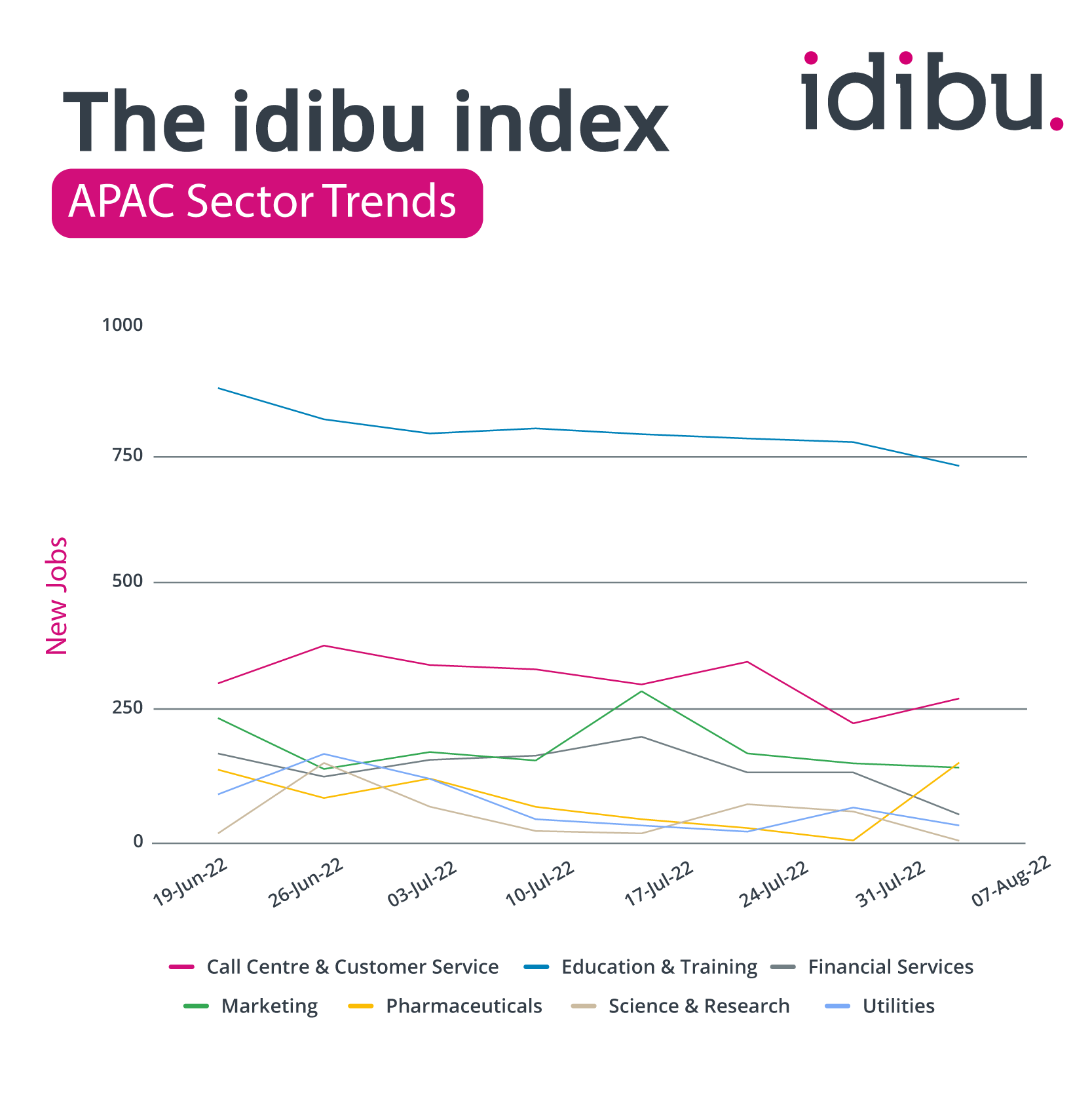 We noted substantial growth in the number of contract IT jobs. For the past few months, the majority of IT roles advertised in idibu have been permanent. But we've observed a consistent increase over the past few weeks which peaked at the end of the month. By late July, contract IT roles had equaled the number of perm IT positions posted. Could this be the start of a new trend for Australia and New Zealand's IT recruitment market?
We're also seeing similar changes in the Manufacturing & Production sector. While permanent roles are still the most popular, contract and temporary roles were quickly catching up last month. It'll be interesting to see whether that upward curve continues for August and beyond. Interestingly we reported the same pattern in the UK market for July, perhaps pointing to a more global shift in job types.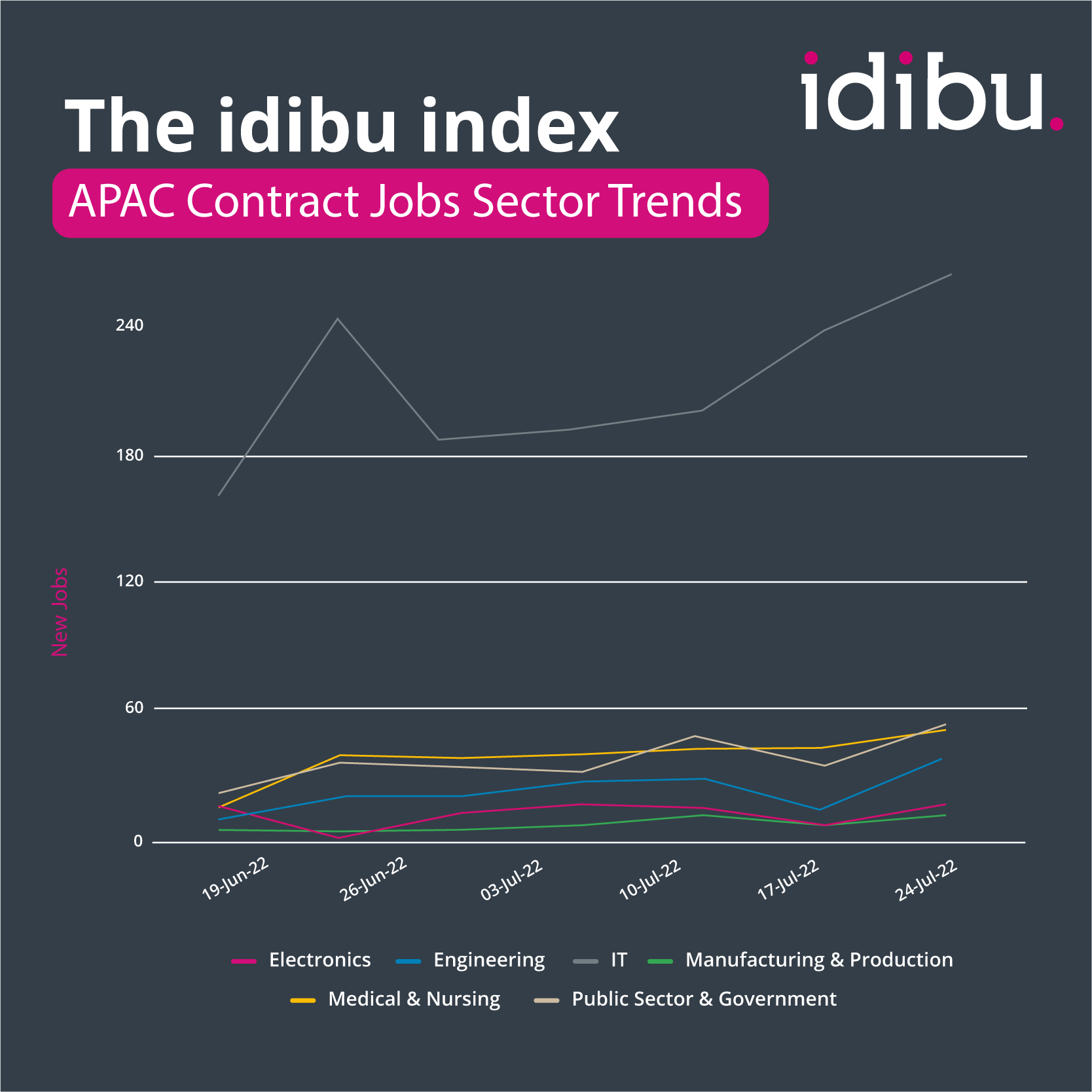 Post-Covid recovery for ANZ region
It's the year-on-year stats for both job posts and applications in Australia and New Zealand that are the most impressive overall though. We've reported an increase for every month when compared to last year – indicative of the region's recovery post-Covid-19.
For July, we've seen some of the best results with an average 14.5% increase in the number of jobs posted across all Australia and New Zealand job sectors when compared to July 2021.
With July uncovering some thought-provoking stats for the Australia and New Zealand job market, we're already busy monitoring the region's progress throughout August. Look out for our next update in just a few weeks.
Until then, with applications currently on the rise, why not see for yourself how idibu could help you manage candidates and applications more efficiently? Get your free demo today or contact our team for more info.