…I developed opening up the opportunities to run businesses remotely, having the right approach and technology and infrastructure.
Ian Turnpenny is the Managing Director, Asia Pacific & Australia at Volcanic. In this conversation we talk about setting up business in the Asian markets, territory differences, doing business in China, negotiation and how not to lose face. This is part one of a three part blog.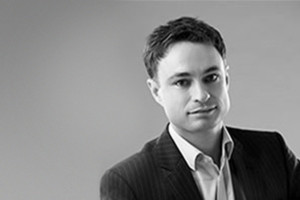 Steve: Ian, what's your background?
Ian: Originally from Yorkshire in the UK, lived in Asia for about 13 years now, with 15 or 16 years traveling backwards and forwards. Studied at Manchester University, then fell into accountancy. After 4-5 years I got tired of that – working in London, and headed off on adventures out to Asia. And that's how I kind of fell into the recruitment space.
This was in mid-2000s. I'd been talking with Michael Page about job opportunities in China, which was basically just starting up at the time. Page had an office of about four people in a service office in Shanghai. I gave it a go, and that progressed quickly into my recruitment career.
After I left Michael Page in China, I set up my own business with a local partner. After the first year, I noticed this trend that around Chinese New Year, businesses close down, and it's -10 degrees every day. I started taking 4-6 weeks away over that period, just working from my phone or laptop, and just spending the time in Thailand on the beach getting some sun but still being productive in the business.That was a good approach that I developed opening up the opportunities to run businesses remotely, having the right approach and technology and infrastructure.
From here I started setting up the business with my partner. It was a case of getting everything we needed into place. I came back on the ground and we built that up in Beijing. It was a challenge, difficult in the first year, but once we got some traction, reputation and clients, then it became a decent little boutique business which was very interesting experience.
I worked with a good partner, which is a challenging thing to do in China, and managed to come out in a reasonable position. There's a lot of bad experiences of people trying to build businesses in China but that was certainly an interesting point in my life.
Steve: Having a decent partner, would you put that down as the number one key advantage you had?
Ian: Yes. In China, there's a unique set of circumstances. There's a lot of hurdles to get over, and even larger multinationals struggle with legal processes.
Steve: Are there any key Beijing experiences have held you in good stead as you've developed the Volcanic business in APAC?
Ian: There are. All of my business development and business experience has come from my work in Asia. Three quarters of my working experience has all been in Asia, and more than half of that in China. It's very formative how I've developed as a business professional. Previously I'd just been in a more technical kind of professional services role.
But growing and running businesses, that all happened to me whilst in Beijing, and now with Volcanic, there's often multiple approaches, multiple solutions to problems. Some of which wouldn't be acceptable in other markets, and some of which are clearly very critical points for doing business in Asia.

Steve: When did you join Volcanic?
Ian: Just over 2 years ago after selling off my recruitment business to my business partner, I got an introduction to Volcanic. I've had an increased awareness and interest in technology and how it could impact recruitment. I didn't have a huge amount of experience in the space, but it was something I was keen to transition towards, and saw this as a great opportunity. Rob and Neil from Manchester thought Volcanic was a good fit there for me, so we jumped right in.
Steve: What did it look like when you first started? What did you have as your tool set to develop in Asia when you start growing a business that had begun in the UK?
Ian: Rob had been out to Singapore to get a feel for Asia. They started to make some waves in the UK, the business was growing well and strong in reputation. They had moved onto the more scalable SaaS model that we now have. Rob had been out with a delegation from the UK Trade Association and spent a bit of time in Singapore.
It happened pretty organically. We had a product that worked in the UK market, and a lot of early users were UK expats who were running businesses in Hong Kong and Singapore having a similar style and approach. We quickly made some sales, and things grew from there, but the challenge was to how to turn that into a proper business.
We were fortunate that I was living in Malaysia at the time, and that we could work with MDEC, a local government technology initiative. It made it easier for us to start up a company, specifically a wholly foreign-owned entity. We had to go through a qualification process to become an MSC company in Malaysia, which can be a fairly involved process. But then, once you've done it, then you're in a good position.
I had been through a lot of these kind of approaches in China where you need to have the right kind of registration with the HR Bureau so we managed to push forward and get the MSC status and recognition. It comes with tax incentives, visa access for employing and scaling, not just with Malaysian talent, but regionally and internationally.
That was a key milestone. We could then go out and get an office and start the process of hiring people and working on how we can build not just a sales channel, but also develop the product for the markets that we were looking at fairly focused on Asia – Hong Kong, Singapore, Japan, a bit, and touching on the edges of Australia and New Zealand.
Ian Turnpenny is the Managing Director, Asia Pacific & Australia at Volcanic (@volcanicuk).