We know that when you're working in recruitment, you'll want to maximise efficiency, your reputation, and profitability. But the link between achieving all those things and maintaining a clean and well coded CRM is often missed.
Yes, a data cleanse will make you feel more organised – but the reasons for getting it up to speed stretch beyond that. From reducing hiring time to improving candidate experience and your brand, revisiting your database is a quick win for recruitment firms that want to stay ahead.
Ready to know how? Here's how idibu can help:
1. Post a job from inside your database
Having everything in one place is the top priority if you want a well-maintained CRM. With idibu, your database is not only where candidate information's kept – you can post a job directly from it too.
Quickly and easily send an ad to multiple job boards and social media pages from inside your CRM. All applications come straight back into your system and automatically update your records so everything to do with your role is centralised.
idibu removes the risk of ad responses sitting in inboxes and maybe even being missed altogether. Plus, having everything in one place provides better visibility over your ad spend.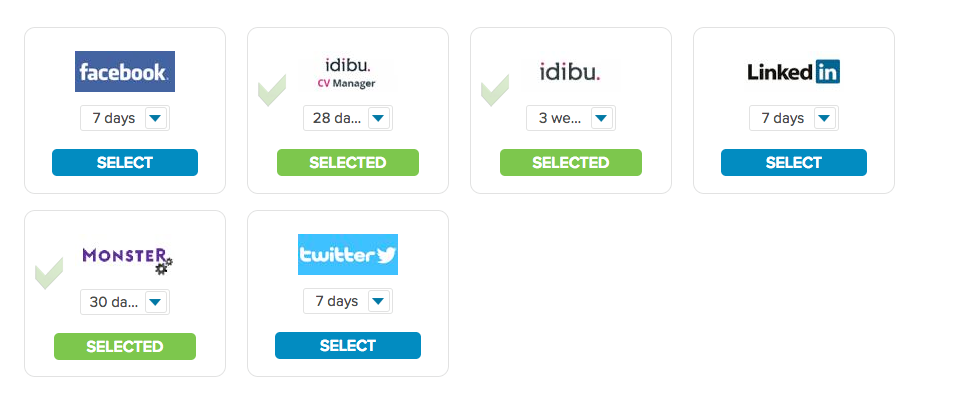 2.
Speed up shortlisting
Want to recruit more efficiently? Of course you do! And to do so you need to be able to identify, manage and track your applicants from one place. That's when a well-coded database comes into play.
But trying to improve the quality of CRM coding retrospectively is painful. Instead, idibu integrates seamlessly with your CRM, giving you complete control over which applicants are added using a simple traffic light system.

You set the rules, which could look something like this:
Using the traffic light system means you're getting maximum value from every vacancy and growing your CRM the right way - with quality candidates that you can access quickly to make even more placements, faster.
3. Improve your reputation
The holy grail of a well-managed database? Providing your best-ever candidate experience.
You may not instantly link great customer care with your data. But managing candidates effectively is about providing speedy, useful interactions that are tailored to an individual's needs throughout the recruitment process.
With idibu, you'll be able to build relationships more easily and improve candidate experience by providing every applicant with an automated response.

Create email templates that will be triggered when a recruiter uses the traffic light system. Personalise and customise responses, quickly delivering every 'Green', 'Yellow' and 'Red' applicant an email that manages their expectations and keeps them in the loop.
Your people data is the heart of your recruitment business. But it's the management of that data that's key to your success.
Get in touch
idibu's market-leading job multi-posting tech allows you to better manage and review applicants, bringing all of your recruitment activity together, inside your CRM. It integrates seamlessly to instantly improve your recruiting, efficiency, profitability and reputation.
Let's make the most of your database! Get in touch to learn more about how idibu can immediately enhance your CRM.